Getting some good quality sleep can seem like such an impossible task. With busy schedules and a never ending to-do list, it can be a challenge to calm our minds and get the rest we need. Whether you're looking to catch some ZZZ's or feelings of calmness we've got just the thing to help. Our truSLUMBER® is available in a capsule or a gummy form and is made with natural ingredients that promote rest and relaxation. Did we mention our gummies are also delicious?
Why truSLUMBER®?
• Easy absorption
• Delicious flavor
• Our gummies are easy to chew
• Overall quality sleep-aid
• High quality ingredients
• Can assist with mental clarity
• Non-habit forming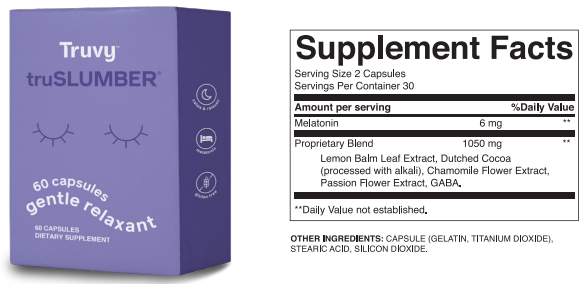 What's our secret?
• Lemon Balm: Known for its calming properties, lemon balm can help with feelings of stress and supports cognitive function.
• Chamomile: Chamomile has been used for centuries to support rest, and relaxation.
• Melatonin: We used only high-quality melatonin in small amounts to help support more relaxing sleep.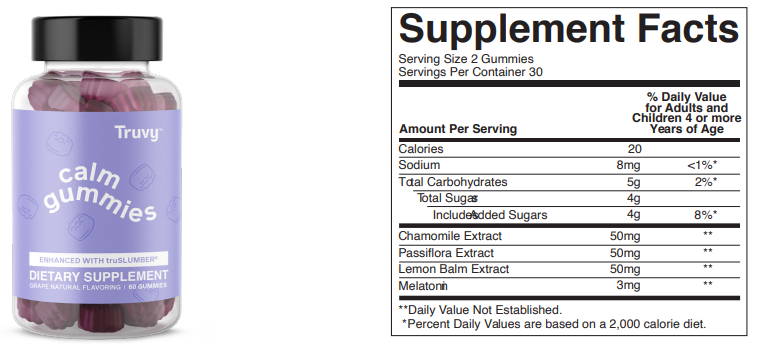 How do I take truSLUMBER®?
They can be taken during the day to aid in feelings of calmness and focus or at night to help with a good night's rest.