Yes! You can log in to your back office and pause your subscription for 1 month! It's super easy just follow the steps below.
1. Log into your back office.
2. Go to Manage orders on the left-hand side, then select Manage Subscription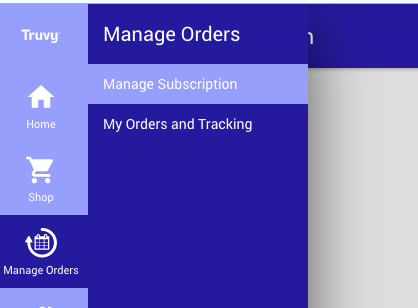 3. Once you are able to view your subscription you then see the option to Pause at the bottom on the right-hand side.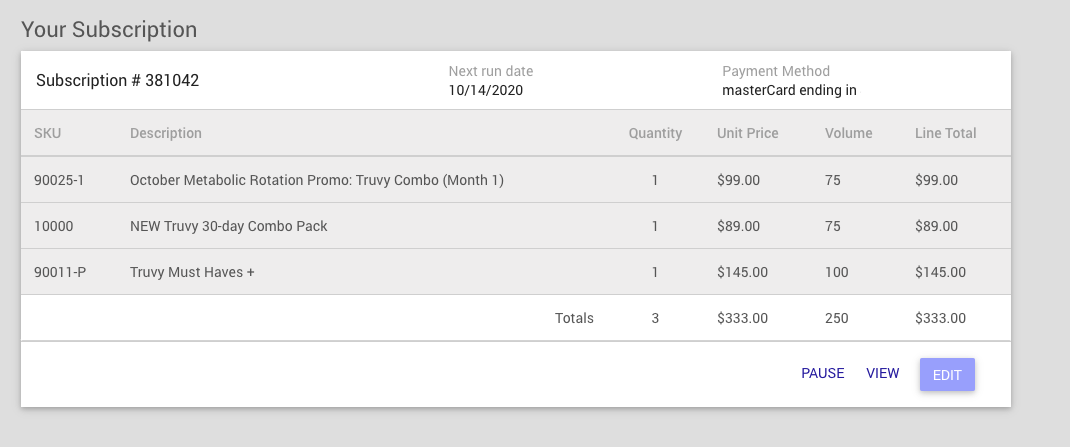 4. When you select the PAUSE button a small drop-down menu will appear, Truvy allows up to a 30 day delay through your back office. You can also delay your subscription up to 90 days via our customer service.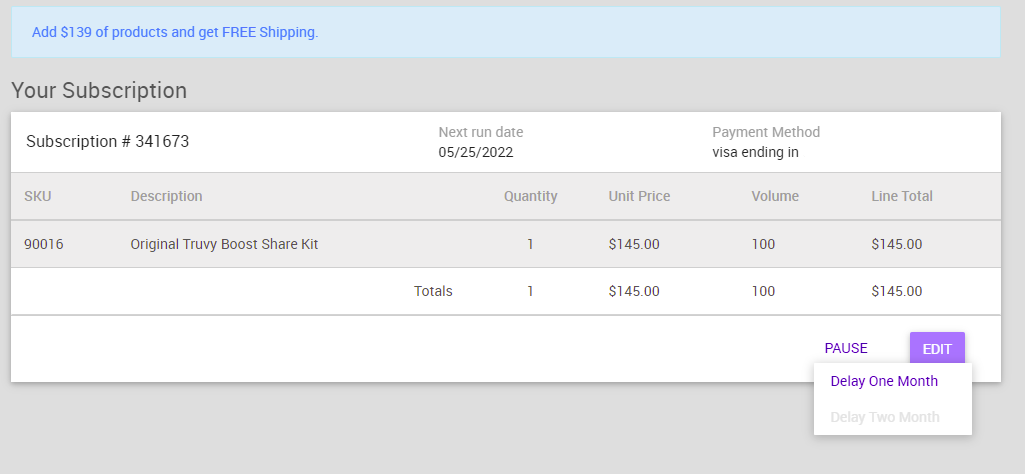 5. Success! Once you have selected the 1 month pause option you will see this green box appear on the right-hand side and it will have your next shipment date.